At FGP, our Nonprofit team has served as a strategic partner, providing people solutions for the nonprofit, philanthropic, and community impact sectors for over two decades. We understand what it takes to lead and support a nonprofit organization and we are committed to helping build passionate and purpose-driven teams. Our solutions are designed to help you find exceptional mission-focused talent, bolster strategy and impact, and strengthen governance and culture.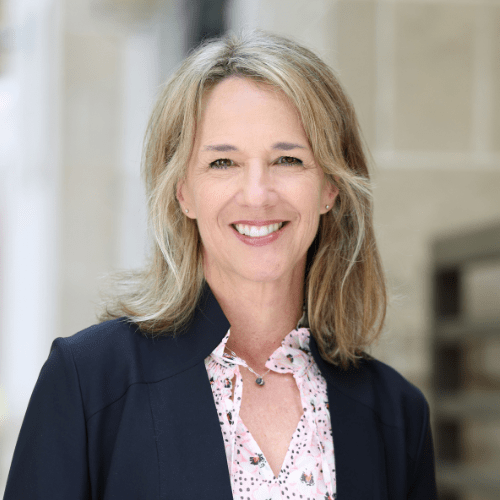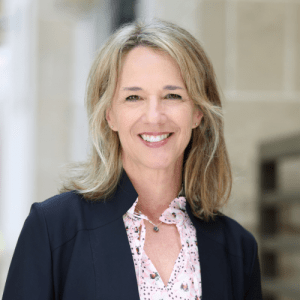 Eleanor Dunlap, our Executive Organizational & Talent Consultant, has 30+ years of experience working with nonprofit organizations, joint ventures, and public-private partnerships. Eleanor has experience spanning a wide range of mission focus areas, and she is passionate about her work supporting nonprofits nationwide. We sat down with Eleanor in honor of National Nonprofit Day to learn more about her experience and her work.
How did you get started working with nonprofits?
My first job after graduate school was working for a small nonprofit in rural northern Greenville County doing home visits for a youth program. The experience was formative as I was proximate to the challenges that so many children and families face in their daily lives. As a result, I forged a commitment to seek ways to use my skills and experiences to make a difference in people's lives. Since then, I have served in a variety of nonprofit and philanthropic roles and have spent my career building leadership, strengthening organizations, and improving communities.
What makes working with nonprofit organizations unique?
The nonprofit sector is essential. Communities rely on nonprofits to provide critical human services, protect and improve the environment, promote arts and culture, and support education and well-being. And, the people who work in nonprofits are passionate about what they do. They choose to work in this sector because they want to make lives and communities better. They are mission-focused and people-centered. This work requires compassion, empathy, humility, and trust, but also courageous leadership, systems thinking, strategy, collaboration, adaptability, and advocacy. As consultants, our people-supporting and organizational-building efforts demand these same capacities as we work alongside and with nonprofit and community leaders to propel impact. We are mission-building partners.
What are some of the challenges nonprofit organizations are facing?
Leadership recruitment, growth, and development have been on-going themes for nonprofits. As seasoned executive directors begin to consider retirement, they need to work with their Boards on succession planning, compensation alignment, and transition. Executive compensation has increased, especially post-COVID, and competitive salaries are critical to attracting high-impact leaders.  Nonprofit Boards need to examine compensation practices and ensure they are keeping pace with trends. Succession planning should also include identifying internal leadership potential and organization-wide staff development strategies. Nonprofits often lose talent to peer organizations when they fail to cultivate growth and advancement opportunities within. Building a strong organizational culture is also critical to ensuring alignment of leadership, retention of talent, effectiveness of policies, consistency of practices and leaning into organizational values. Last, the impact of COVID has demonstrated that nonprofits leaders must be adaptive and creative. The pace of change demands assessment and delivery of programs, creativity in revenue-generating strategies, collaboration around common goals and metrics, and focused action. Nonprofit leaders, like those in other sectors, need a network for growth and support, whether that be from peers, mentors, or coaches, in order to increase and sustain effective impact.
What is your favorite thing about working with nonprofits?
Hands down it is the people with whom I have the honor and privilege to work. People who work in nonprofits are special. From those on the front lines doing home visits, to those raising money for critical programs to those leading as CEO and governing board members, there is a shared purpose among them that, with strategy and aligned action, they can change lives for the better.
If you would like to learn more about FGP's Nonprofit team, you can visit our website or contact us today.